experience the art-life on vancouver island
Our residency, The Ou-telier, is a personable and process based experience; a quiet place to decompress, experiment, research, play, and make space to develop new ideas. We welcome applications from emerging and established artists of all mediums and practice.
the ou gallery
An artist-run space, The Ou used to be an old boatbuilding workshop and you can feel the history in the old fir floors and layers of resin. We aim to be 'more than just wall space' and our monthly exhibitions are curated to reflect a contemporary & emerging art space unique to the Cowichan Valley.
Read about the beauty of where we live
about you
We love hosting artists who are focused, self-directed, motivated, and kind. If you have ideas about creative community engagement, workshops and installations we would love to hear your thoughts. Please note that artists must be here for 1 month to be considered for a pop-up exhibition.
A space to make your own
Artists have 24 hour access to their own semi-private, dedicated studio space in the Hall (studios are approx. 8'x15')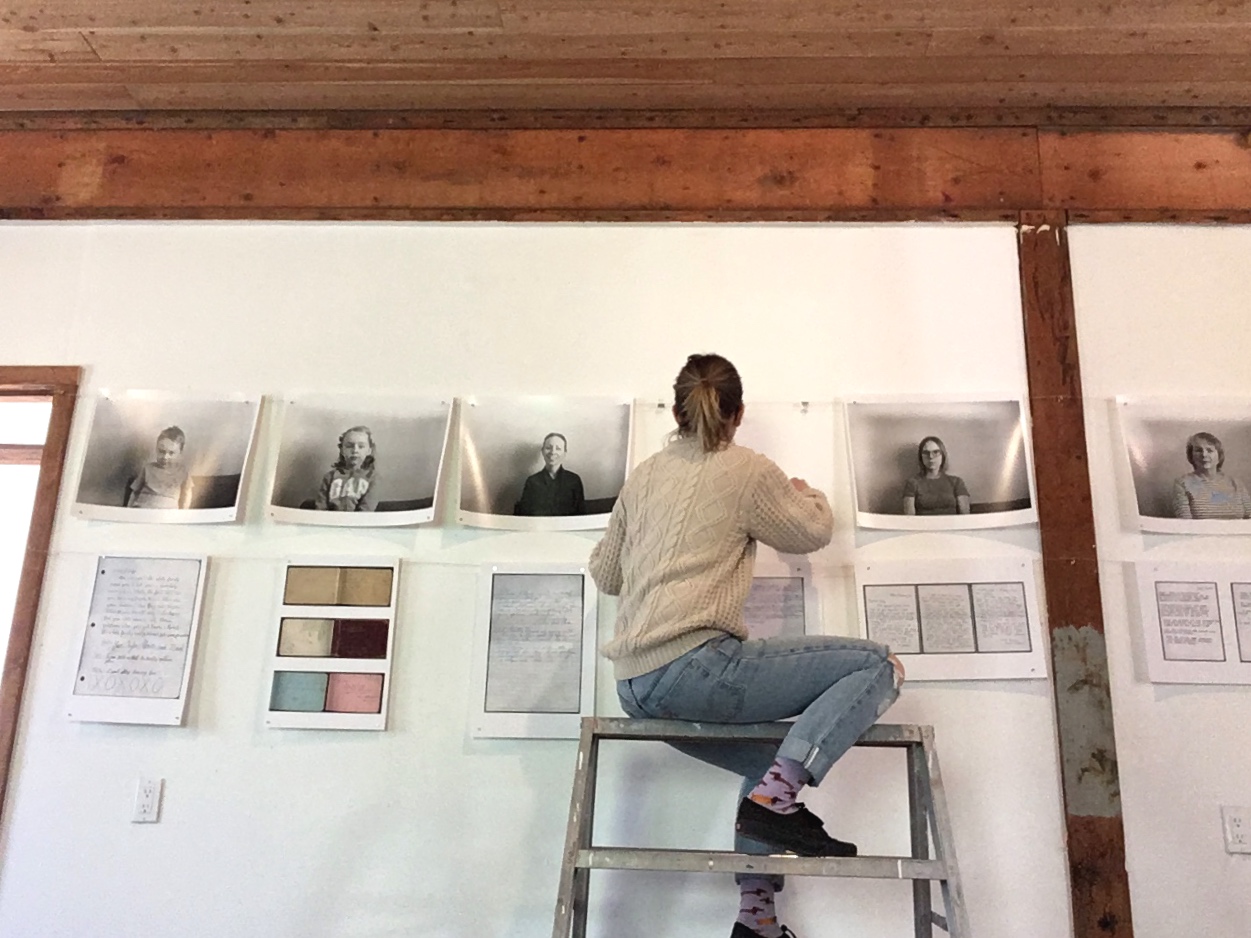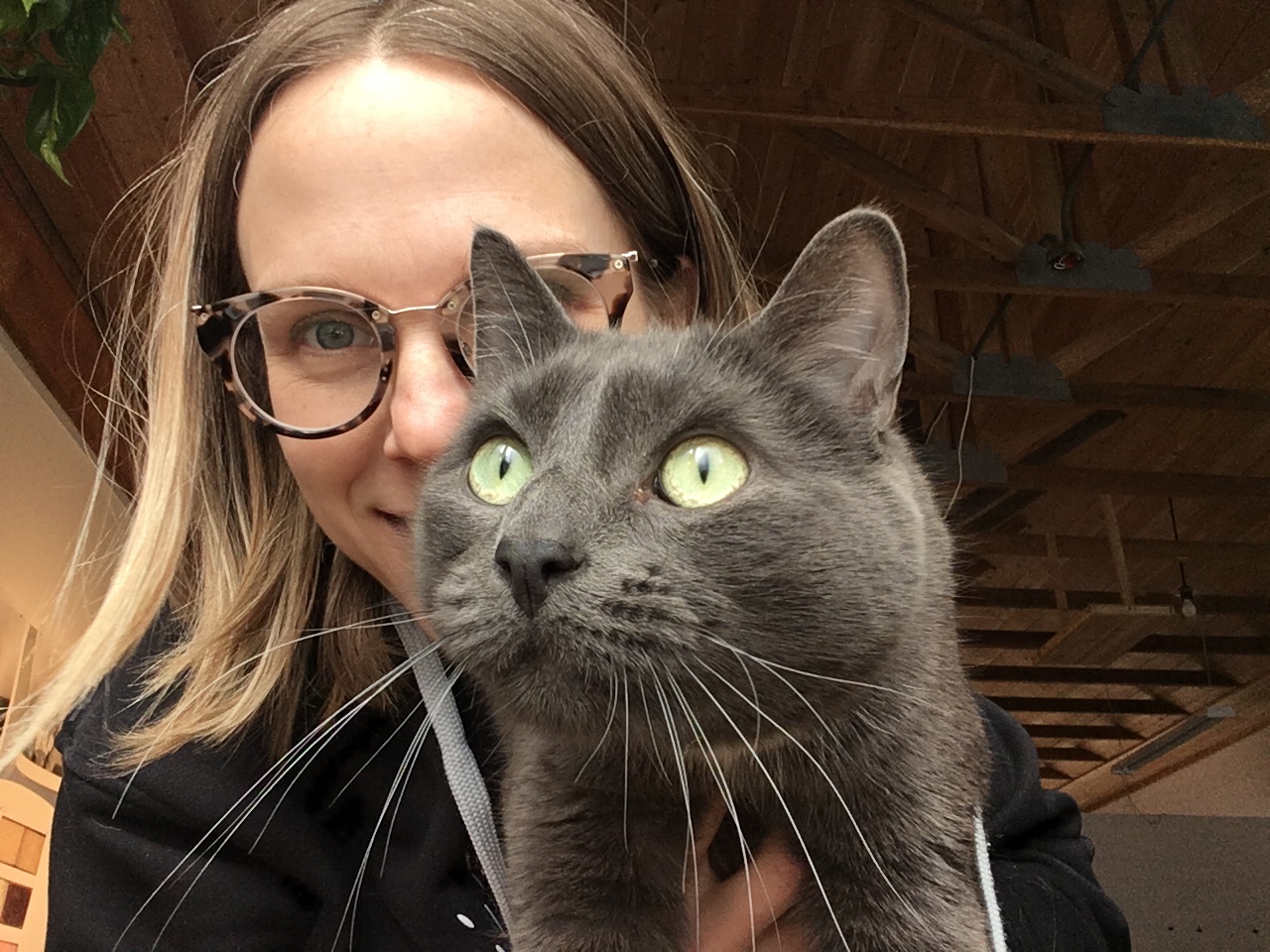 take time + take it easy
Fall asleep to the sound of the creek running by, and wake up to the green of maple trees
where are we again?
The Cowichan Valley / Quw'utsun (the Warmland) on Vancouver Island! We are just outside of downtown Duncan (the city of Totems) on a road that connects with the Great Trail. The shared suite is below the Hall & has views onto Bings Creek. We are humbled and thankful to acknowledge that we live on the unceded Coast Salish territory of the Tsawout First Nation.
Nearby
We are minutes from The Great Trail with gorgeous nature paths to explore, 10 mins walking distance to a cafe & grocery store, 20 mins walk to downtown. We have bicycles for you to use & are close to a bus stop.
Travel
The artist is responsible for their own transport to Duncan. Ask us about the best options to get here - we have advice! See who else is coming
accommodation
Each artist has a private bedroom with a desk, linens for bed & bath, heat & hot water, Wi-Fi. The suite has a large living room, kitchen, gas stove & patio. Artists are responsible for cleaning their room, preparing their own meals & keeping common areas tidy
Studio
Our dedicated studios spaces are approx. 15'x8' in a large room with open rafters and old fir floors. The studios include tables, easels, a window and plenty of wall space. We have hand tools and some shared supplies, as well as a photography darkroom with an enlarger.
Supplies
There is a small art store 20 mins walk away, or you could take the bus to Victoria or Nanaimo (each 45 minutes away)
donovanrose.ca | barclaymartin.ca
Barclay started learning about art on the kitchen floor with oil pastels. From there she tried out a degree at the NSCAD but ended up with an MA in Media & International Development. Her passion for travel, art & community engagement has taken her all over the world as a facilitator, student, artist & volunteer.
Donovan Rose is an oil painter & poet, who's passion for art grew from found materials in the streets of Montreal, and led him across the country and back again. His work & life is inspired by an ever evolving palette of Leonard Cohen & Kees van Dongen. He is currently represented by Gallery Merrick.
Together, and with help from their kind & wonderful friends & family, they created The Ou Gallery to satisfy their desire to inhabit & share beautiful creative spaces, to be surrounded by contemporary art & to bring artists from around the world to a place where they can feel at home, relaxed & inspired.
As well as a gallery, The Ou is our home. We would ask you to treat the space & your housemates with respect & consideration.
costs
2 weeks: $750 | Monthly in 2020: $1,500
+ $45 cleaning fee
Your private bedroom is in a shared living space (independent of The Ou staff home) that accommodates up to two artists, or one artist with their family/partner.
Although we are not able to provide artists with grants or bursaries, do let us know if you've found a grant you're applying for & we can assist with a letter and/or supporting documentation.
ready to join us?
Apply to The Ou-telier by filling out the form below. Thank you for your time & we look forward to hosting you!
Due to our large number of submissions, we will try to answer everyone, but this may not always be possible.
apply
2020 APPLICATIONS now OPEN
Vancouver Island, not Vancouver :)
Thank you to our membership partners!